Youth Ballet of Saskatchewan
News
Youth Ballet Family FUN-draider
June 21 2021
Categories
Events
Tags
Party
This event is family friendly and all ages are invited to attend. All proceeds will go back to the Youth Ballet to continue funding the joy of dance for everyone in our community! Show your support and get a great meal the whole family can enjoy! Space is limited, so contact the office at ybcs@sasktel.net to reserve your tickets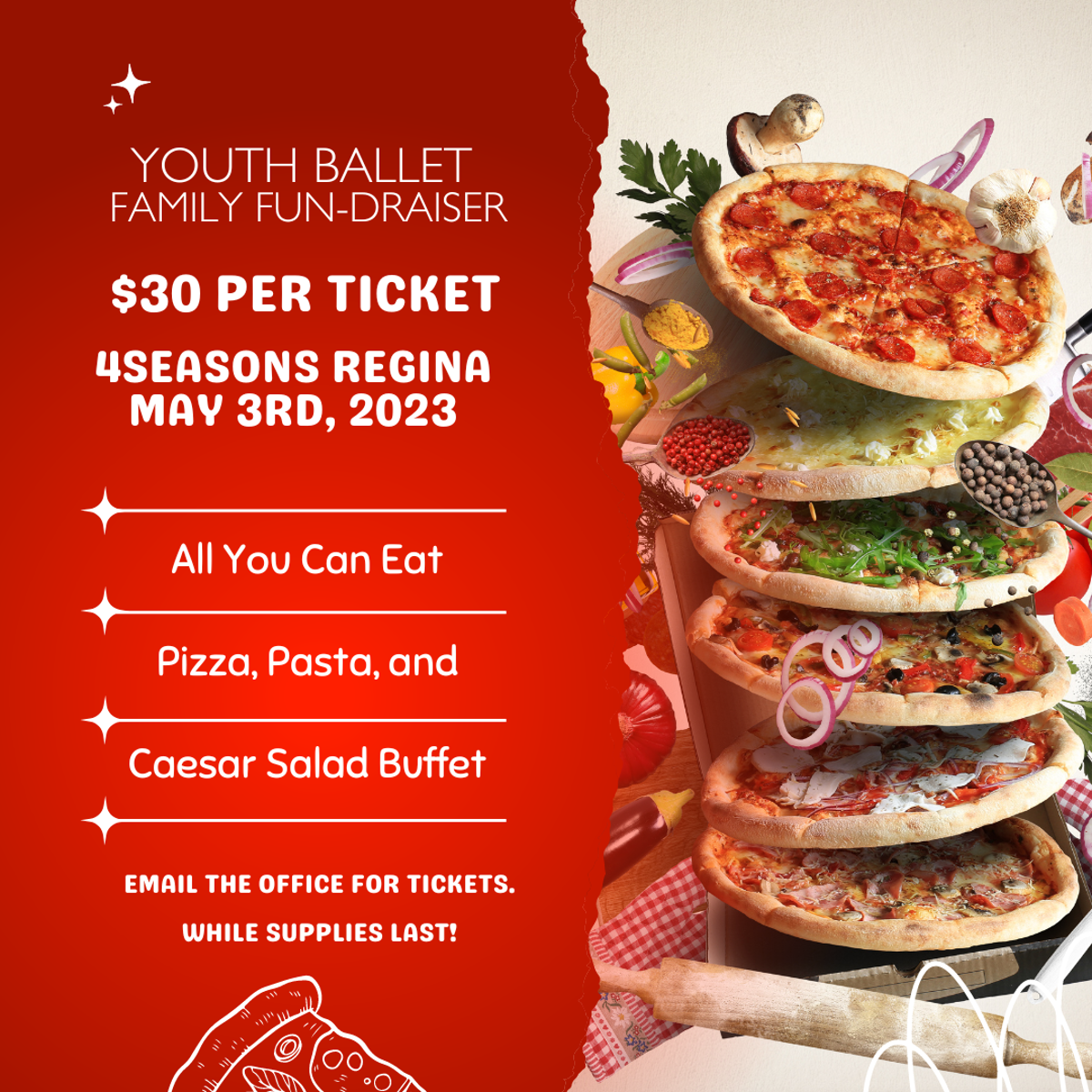 After three long years, our family fundraisers are back on the menu!

Join us on Wednesday, May 3, 2023, at the Four Seasons (4Seasons) Regina for an All-You-Can-Eat Pizza, Pasta, and Caesar Salad buffet.

The buffet will include four different kinds of pizza (cheese, pepperoni, Hawaiian, and spinach and feta), homestyle baked lasagna, and fresh Caesar salad. Every ticket also includes a non-alcoholic beverage (with free refills for pop!) Alcoholic beverages will be available for purchase from the attached 4Seasons Sportspalace.

This event is family friendly and all ages are invited to attend.

We will also be hosting a 50/50 raffle at the event!

All proceeds will go back to the Youth Ballet to continue funding the joy of dance for everyone in our community! Show your support and get a great meal the whole family can enjoy! Space is limited, so contact the office at ybcs@sasktel.net to reserve your tickets now!