Youth Ballet of Saskatchewan
About Us
History
The Youth Ballet Company of Saskatchewan was founded in 1983 by Vera and Gennadij Adrianow. Trained in the Russian Vaganova style, Vera Adrianow led a successful dancing career throughout Europe and North America.
About Our Founders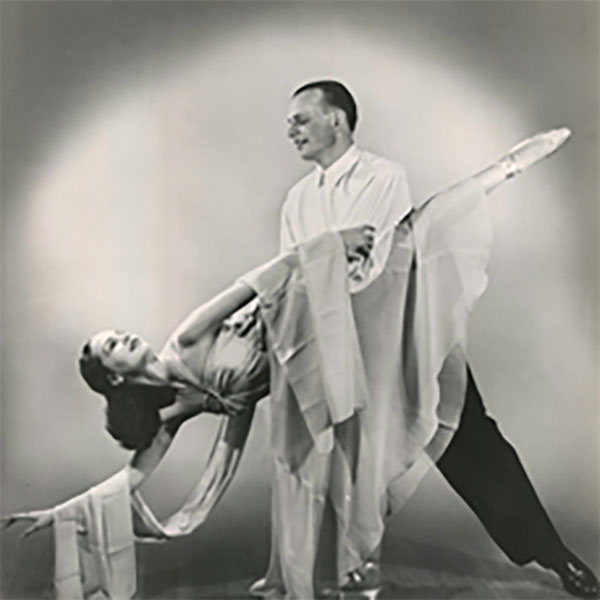 Beginning her profession as a member of the corps de ballet in the Orel Performing Arts and Dance Company, Vera was so talented that she was selected by the Bolshoi Ballet to attend their school in Moscow, Russia. Unfortunately, the outbreak of the Second World War denied her this unique opportunity and she was unable to dance with their company. Despite the distress of the war, Vera toured Germany and Belgium as a ballet soloist and eventually met her husband Gennadij, who was also dancing at the time.
Being a persistent man, Gennadij convinced Vera's choreographer and artistic director to become her ballet partner in the performing group and they became inseparable. Some years later, the Adrianows moved to Canada, where the couple continued to dance in Montreal, and Vera attained some experience as a modern dancer while working for "Radio City." It was also in Montreal where Gennadij took a position at McGill University teaching Slavic literature and language, while Vera became the artistic director of a folk dancing group.
Both Vera and Gennadij choreographed original works for this troop, which provided outstanding performances for audiences across Quebec, Ontario, Vermont, and New York City. It was without a doubt that the Adrianows strived for the realization of their dancers' success.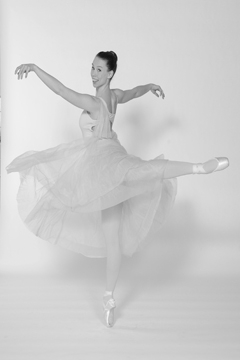 When Gennadij was offered a position at the University of Regina in the late 1970's, it was a proposition he could not refuse. Shortly after their arrival in Saskatchewan, Vera was approached by the Queen City Kingsmen Gymnastics Club to provide their gymnasts with proper ballet training and eloquent floor routines. Within a few months, she and her husband were challenging gymnasts with Russian ballet technique on the second floor of one of the exhibition buildings. Eventually they were able to build a second studio as well as a small change room. According to alumni student Cindy-Marie Small, "the new, improved, and expanded space seemed pretty fantastic! The smell of cows [from the neighbouring agribition grounds], was not so fantastic." Regardless of the lingering smell of cattle, there was a continued interest in the Adrianows skillful knowledge and understanding of the world of dance. Close relationships were formed between the gymnasts and the Adrianows and students would often refer to them as "Mr. and Mrs. A."
By 1983, Vera and Gennadij founded the Youth Ballet Company of Saskatchewan (YBCS) with approximately 20 registered students. Their primary goal was to "acquaint the people of Saskatchewan with all forms of dance – classical ballet, classical modern dance, folk dance – and to give Saskatchewan youth the opportunity to experience the performing arts in all of its forms and to realize themselves on stage." Acting as the artistic directors for the following six years, Vera and Gennadij taught their students a number of classical ballet pieces, traditional character and folk dances, as well as, original ballet and contemporary works.
They established a performing ensemble, reflecting a hierarchy of company members consisting of a corps de ballet, multiple soloists, and a principal. In 1986, the ensemble was selected by the EXPO'86 Entertainment Commission to perform at the Plaza of Nations and for the opening ceremonies of Saskatchewan Day. Two years later, YBCS gladly accepted the invitation to Attend EXPO'88 in Australia. They performed not only in Sydney, Cairns, and Brisbane but also cities in New Zealand, including Rotorua and Auckland. In 1989, the Adrianows retired as the artistic directors of YBCS, but continued to have some involvement in the school.
Development and Progression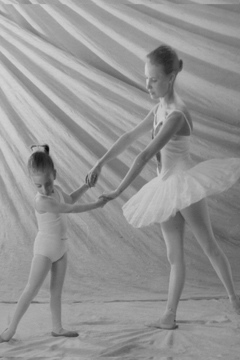 In the fall of 1989, the school acquired a new artistic director, Alexandre Seillier. Under his direction, the school was able to participate in some collaborative works with the Italian Club's Le Campagnole Dancers, as well as, Saskatchewan Express. In 1990, the school transitioned into the Saskatchewan Centre of the Arts (currently known as the Conexus Arts Centre) and had the opportunity to work with world renowned choreographers and teachers, including Davida Monk, Les Grands Ballets Canadien, Alberta Ballet, and Kiev Ballet. In 1992, the school introduced Sonia Franco de Batres as the new Ballet Mistress for the school. She organized the studio's first official joint summer dance intensive with Dance Works Regina titled "Summer Steps" and was very highly regarded by her students and staff during her role as Artistic Director. Sonia also initiated the beginnings of the modern program by hiring Connie Moker Wernikowski. After Sonia resigned in the spring of 1994, the Youth Ballet Company of Saskatchewan welcomed its new artistic and executive direction of Connie Moker Wernikowski. It was Connie who officially established the Modern and Jazz programs at YBCS. Connie's main goal was to develop and sustain artistic excellence within the school and to create a pre-professional performing company.
In 2000, the studio transitioned once again into a new home at the Selo Gardens Community Centre and was able to make good use of the three beautiful studios located there. When over 100 students were registered in classes, and auditions were held in preparation for the company's premier season in 2001, Connie's goal had been fulfilled. The school was well on its way to becoming even more successful in its endeavors.
YBCS marked its 20th Anniversary on November 5, 2003. In celebration of this remarkable accomplishment, the company held an Anniversary Gala with the gracious presence of co-founder Vera Adrianow and other guest alumni such as Emily Molnar and Krista Solheim. That year, the Board of Directors also approved the construction of a fourth studio, which has become a valuable asset to YBCS. The years between 2008 and 2010 brought a series of events for the school. On April 7, 2008 co-founder Mr. Gennadij Adrianow, passed away at the Ottawa-Carleton Hospital in Ontario at the age of 87. YBCS also celebrated its 25th anniversary and adopted its new name, 'The Youth Ballet and Contemporary Dance of Saskatchewan.'
In 2009, Connie retired as Artistic and Executive Director after having served 15 admirable years with the school. It was then that YBCS split its artistic and executive direction between Richard Zimich and Barb Cameron. Together, they upheld the schools superlative dedication towards dance and its devotion to quality instruction.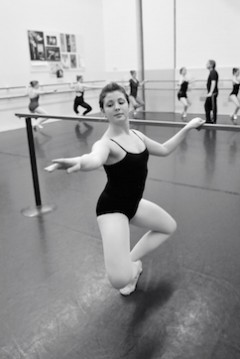 The YBCS Company's most recent accomplishment includes the acceptance and attendance of Aberdeen's International Youth Festival (AIYF) 2013. This was a huge undertaking which required substantial fundraising and administrative planning by Executive Director, Brenda Bancescu, to guarantee their participation in Scotland. YBCS engaged Connie Moker Wernikowski as Artistic Director, Scotland Project. Rehearsals were led by Artistic Director Michelle McMillan, YBCS instructor, Caitlin Coflin, and Connie Moker Wernikowski. Due to their leadership and dedication in preparing the company dancers for AIYF, the Youth Ballet was featured in articles in the Press and the Journal's "Top Ten Must-See" at the festival. This was a once in a lifetime opportunity for this group of dancers, and enabled them to perform a series of works with other aspiring and talented artists from across the Globe.
Currently, The Youth Ballet of Saskatchewan is led by Artistic Director, Michelle McMillan who continues to bring unique, inspirational, and valuable assets to the school and its pre-professional performing company.
Artistic Directors of Youth Ballet and Contemporary Dance of Saskatchewan

1983-1989: Vera and Gennadij Adrianow
1989-1991: Alexander Sellier
1991-1994: Sonia Franco de Batres
1994-2009: Connie Moker-Wernikowski
2009-2013: Richard Zimich
2013 – Present: Michelle McMillan
Executive Directors

1994-2009: Connie Moker-Wernikowski
2009-2011: Barb Cameron
2012-2020: Brenda Bancescu