Youth Ballet of Saskatchewan
Company
Fostering Dance Excellence and Innovation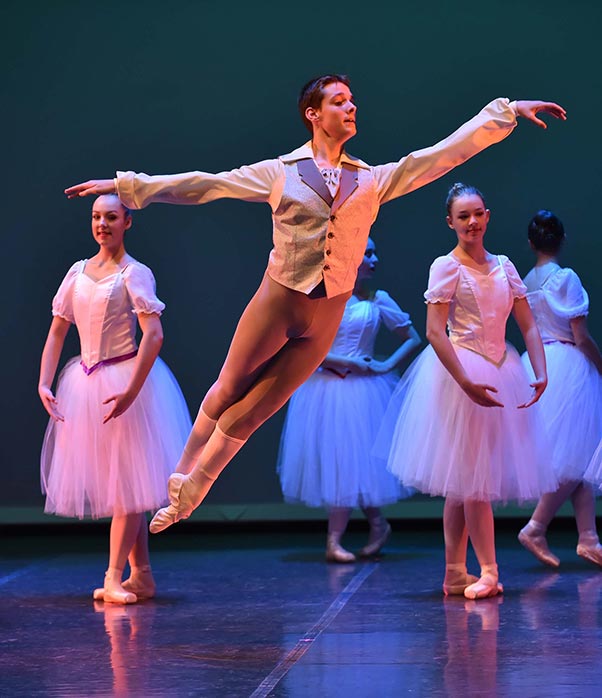 Youth Ballet of Saskatchewan, led by Artistic Director Michelle McMillan, features a pre-professional performing company, that fosters young artists to develop their unique voice through professional training, public performance, and contribution to the choreographic process.
The Company's repertoire includes works by well-known guest and resident choreographers. We are committed to forging new ground in work for youth, especially in helping them find their own voice and contribute to the choreographic process.
Youth Ballet of Saskatchewan presents concerts for the general public, and performs by invitation at special festivals and events. The Company also performs special concerts for schools that combine the artistry of dance with educational material relating to the Saskatchewan Arts Education curriculum and regularly engages in collaborative projects with other Regina artists and arts groups.
Auditions for the upcoming 2023/2024 season are February 8, 2023 at 5-7pm in YBS Studio A. Please contact ybcs.michelle@sasktel.net to register and for more details.
Come be part of something special....A 40 year tradition that celebrates the Art and the Joy of Dance!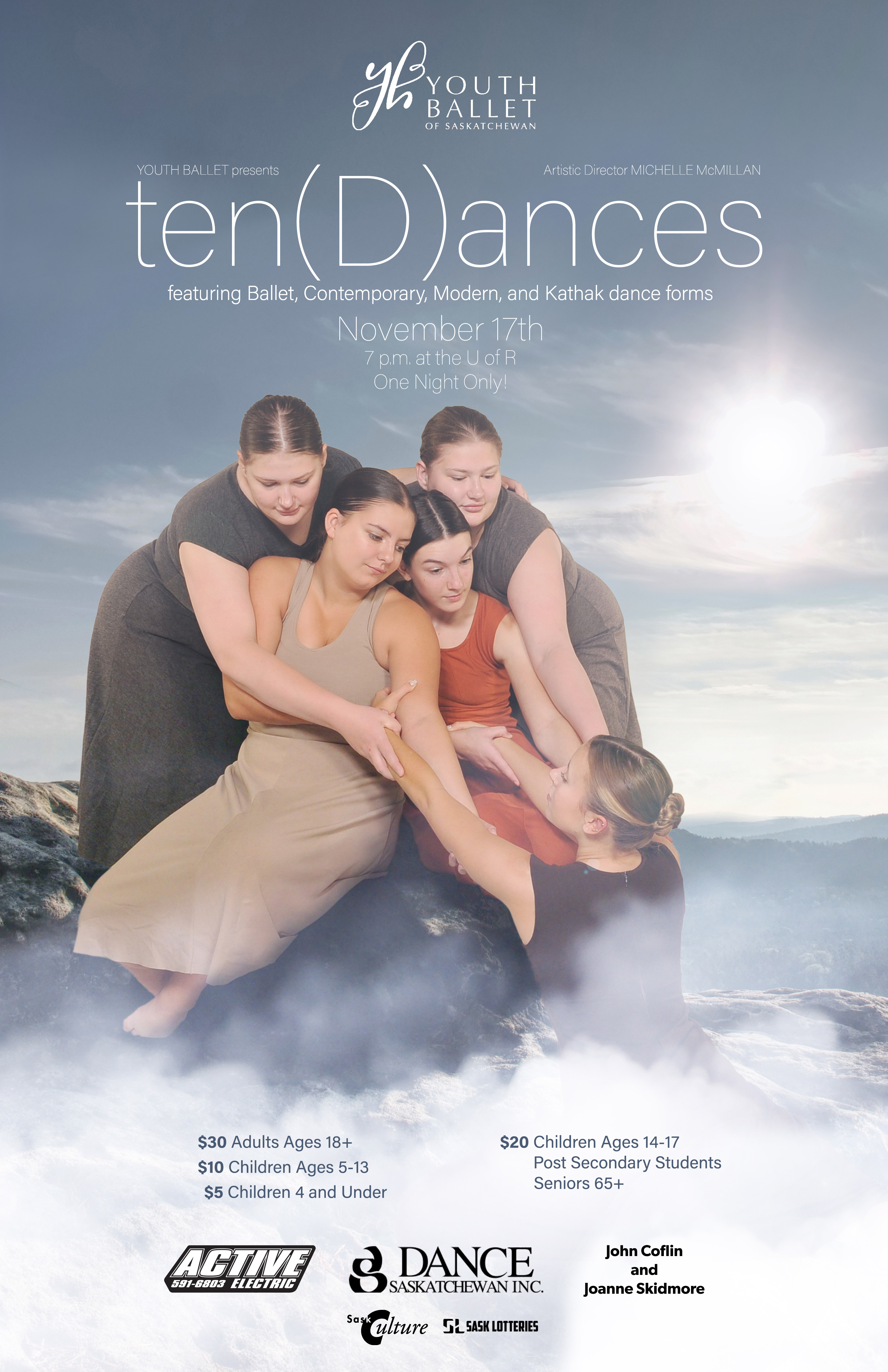 ten(D)ances
2022/2023
ten(D)ances - 10 new works through the art of Ballet, Modern, Contemporary, and Kathak dance forms