Youth Ballet of Saskatchewan
News
Costume Sale at Youth Ballet!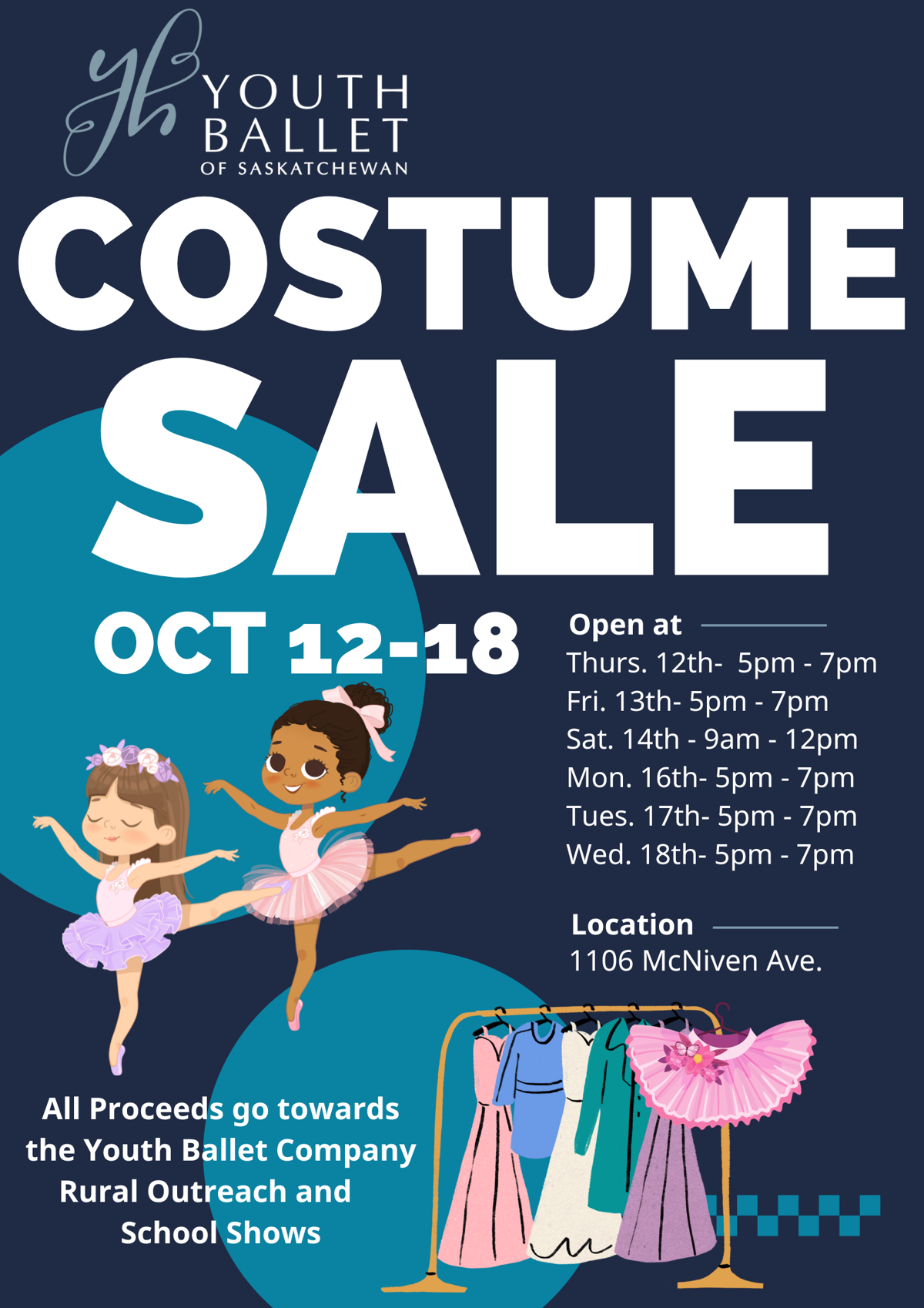 Youth Ballet will be holding a Costume Sale the week of October 12-18, 2023. We have a wide range of items from brand-new costumes to used. Stop by...you just might find the perfect thing for your dress-up collection or Halloween!

Thurs. 12th- 5pm - 7pm
Fri. 13th- 5pm - 7pm
Sat. 14th - 9am - 12pm
Mon. 16th- 5pm - 7pm
Tues. 17th- 5pm - 7pm
Wed. 18th- 5pm - 7pm
All proceeds support the Youth Ballet Company's Rural Outreach and School Matinee Series.