Youth Ballet of Saskatchewan
Instructors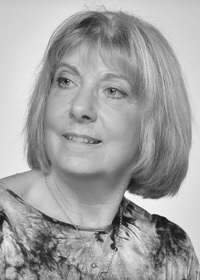 SPECIALITIES
Ballet, Adult Ballet
EDUCATION
Royal Ballet School in London, England
WITH YOUTH BALLET SINCE
1995
In the early years with Youth Ballet, Barb worked both administratively and as a ballet instructor, and from 2010-2012 she took on the role of Executive Director of the school.
Now retired from the administrative side of the studio, Barb continues to teach adult and children's ballet classes. A graduate of the Royal Ballet School in London, England, Barb immigrated to Canada when she was 20 and took her teacher training at the Ottawa Dance Centre.
Moving to Regina in 1980 she took further training at summer courses at the National Ballet School and Royal Winnipeg Ballet School. Before joining the Youth Ballet, Barb had been Executive Director of Regina Modern Dance Works School, ballet instructor at the Conservatory of Music and Dance, University of Regina and had her own school FUNdamental Dance. She was a repetiteur in Regina for the children appearing in Alberta Ballet Company's annual production of the Nutcracker Ballet for several years, as well as for the Moscow Ballet's production of Swan Lake.
Over the years, Barb has served on many boards of directors, including Saskatchewan Arts Board, Dance Saskatchewan, Sask. Culture, Theatre Regina, Regina Children's Festival, and the Regina Arts Commission among others.