Youth Ballet of Saskatchewan
Instructors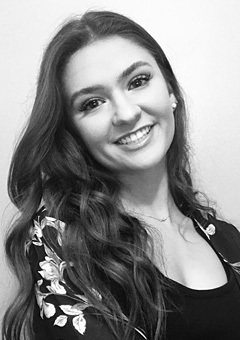 SPECIALITIES
Ballet, Pre-Ballet, Jazz, Pointe
ACCREDITATION
RAD exams up to Advanced 2
WITH YOUTH BALLET SINCE
2019
I began dancing at Youth Ballet when I was three years old, training in ballet, pointe, jazz, modern and voice work. During my time as a student, I completed my RAD exams up to Advanced 2.
I was a member of the Youth Ballet Company for 5 years, where I had opportunities to perform around Saskatchewan at many events such as Telemiracle and the daCi Canada Conference. At 16 years old I became an assistant dance teacher and discovered my love for teaching.
I have been able to participate in several dance workshops across Canada, including summer programs at the School of Alberta Ballet and Ballet Jörgen. In 2017, I studied dance at Ryerson University in Toronto. Returning home to Regina, I also returned to Youth Ballet to continue my dance career as a teacher.
I am currently a Kinesiology student at the University of Regina, majoring in human kinetics.