Royal Academy of Dance Advanced Foundation
Examination program for students in Ballet 2 through Advanced; Exams in both the Graded and Vocational levels.
All Royal Academy of Dance grades are offered from Grade 1 to Advanced. This is an optional program with RAD classes being held at special times within the schedule.
The Royal Academy of Dance is a global organization with a mandate to advance the worldwide standards of teaching in classical ballet. RAD exams give dancers a measurable goal to work toward as well as recognition from the world's largest ballet examining body.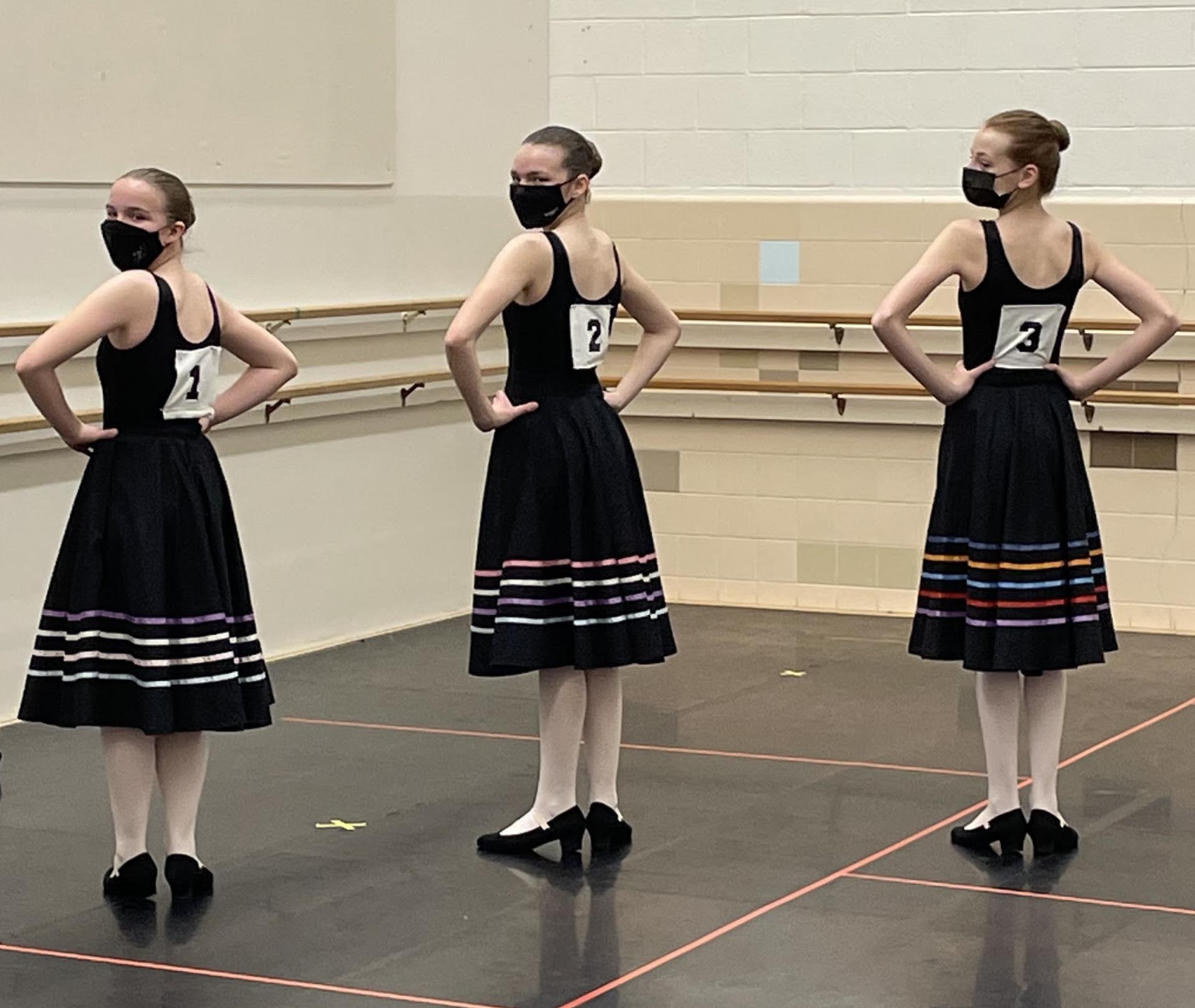 Schedule
SUN
MON
TUE
WED
THU
FRI
SAT

7:45 PM

RAD Advanced Foundation

Studio A
Dress Code
Option 1
Navy blue sleeveless, pinch front leotard, (Mondor style #3546), Mondor Ballerina Pink (Color E6) tights, pale pink leather ballet slippers with elastics (full sole or split sole are acceptable). Hair must be worn in a bun. RAD students may require character shoes. Please inquire with instructor.
Option 2
Plain well fitted white T-shirt or white short sleeved leotard, plain navy shorts or tights, short white socks, white ballet slippers with white elastics.
Registration
Please contact the YBS office for level placement.
Class Policies
Attendance Policy
Maintaining regular attendance is key to the success of a student's experience at Youth Ballet Saskatchewan.
Student Code of Conduct
Youth Ballet of Saskatchewan is a safe and happy environment for learning dance. Teamwork is very important and dancers are expected to treat each other and their instructors with kindness and respect in and out of the studio.
Parent Code of Conduct
Parents and Guardians have a vital role to play in the enjoyment and learning that their children experience during classes and the year–end recital at the Youth Ballet of Saskatchewan (Youth Ballet).